Sex:

female

Available for shooting:

perhaps

Eye color:

blue-green

Hair color:

red-blonde

Weight:

124 lbs

Height:

65 in

Size of dress:

10 (according to EU standard)

Size of shoes:

5 (according to UK standard)

Size of bra:

34a

Description:

Mistress Demonics long standing slavegirl, cute and very naughty, always gets caught masturbating and giggles all the time... Rhiannon loves to be degragated and humiliated, she adores rope bondage, electrics and alot more !!!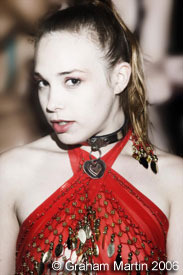 Updates with Rhiannon Diablo