Ms E.Vie/ Empress Victoria
Geschlecht:

weiblich

Für Wunschvideo verfügbar:

ja

Webseite:

E-Mail-Adresse:

Augenfarbe:

braun

Haarfarbe:

schwarz

Beschreibung:

An oriental lady who is both pretty and clever. She adores medical play along with most other forms of BDSM but draws the line at scat, animals, vomit or blood fetishes. Her love of body ink is apparent and she sports some of the most beautiful tattoo's ever seen . She is a born leader, passionate about her work and has an imagination thats perfect for setting any scene. Her love of latex and shoes is also apparent ...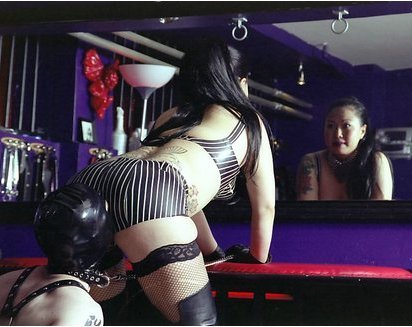 Updates mit Ms E.Vie/ Empress Victoria